Pierro Quality Electrical Construction, INC

Wow!! Look at this stuff!!

Maintenance Tips and Topics

A pan of coffee? It sure looks like it! No, its oil and a lot of winter induced water. Nothing illustrates the importance of annual maintenance like this picture. Would you want this in your generator for another year?!

Since 2003 our winters have been pretty mild. We always told our customers that we just really didn't need the cold weather kits in this area. Winter 2014 has changed all that. EVERYBODY SHOULD HAVE A COLD WEATHER KIT INSTALLED. If you purchase at time of generator installation we will install the cold weather kits free. If it is at maintenance we will install for $25. Stand alone it is 1/2 hour plus travel. The kits costs 139.98 plus 7% for the guv. Call us and schedule yours.

Some thoughts.

You purchased or will purchase one of these systems to bring you peace of mind.

They are well designed and built with care.

They are machines, however and need to be maintained.

Make no mistake about it, the purchase and installation are just part of the cost associated with your system.

For the rest of its useful life there will be an annual cost to keep your standby equipment in shape to do its job.

I know some manuals state two years or two hundred hours. See the picture above. This is not unusual. 

Here in Illinois with our temperature swings and humidity you need to perform these maintenance functions annually.

Help us, help you, keep your "peace of mind" in the best shape possible!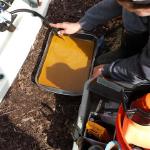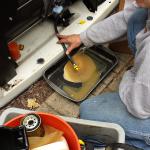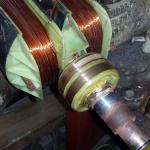 SUMMER MAINTENANCE TIME!

REMEMBER THAT PIERRO QUALITY ELECTRIC SERVICES YOUR GENERATOR! THE MAINTENANCE INCLUDES CHANGING OF THE OIL FILTER, AIR FILTER, AND SPARK PLUGS. CHECKING GENERATOR OUTPUT, BATTERY CHARGER OUTPUT AND BATTERY FLUID LEVEL AND PREFORM AN OVERALL VISUAL INSPECTION. 

EVOLUTION UNITS ONLY- INSTALL SOFTWARE UPDATES!

BATTERY MAINTENANCE IS CRITICAL ESCP. WITH THE OLDER RECTANGULAR, TAN UNITS.

REMINDER::: THERE WILL BE AN EXTRA CHARGE FOR REMOVAL AND CLEAN-UP OF EXPLODED BATTERIES.